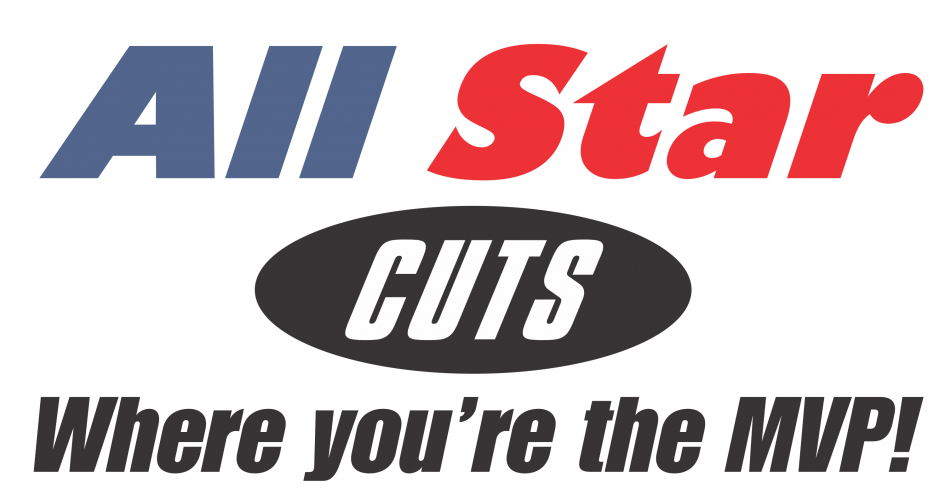 What we're about at All Star Cuts
All Star Cuts is London, Ontario's original Sports Themed Hair Salon. At All Star Cuts our atmosphere and services are designed so that the whole family can enjoy everything we have to offer.
Our services range from Cuts, Colours, Hi-Lights, Updos and Waxing to Shaves, Trims, Hot Towel Wraps and Scalp Massages. Our friendly stylists are highly trained at performing any of our services while giving our clients the look that they want!
From my first haircut 7 years ago, to most recent, the care and attention to detail has remained top notch! Every time I visit All Star Cuts I have a relaxing and excellent experience. - Ian C.
You guys took ALL the fear of haircuts away from our little dude Friday night - Thanks so much Paula! It wasn't until tonight that he would let us wash the red gel out - he's rocking his new style! Any chance you could come along to the dentist with us the next time we have to bring him?  Thanks Again! - Mike B
Best Salon with the best hair stylists for both Men and Women! - Adriano B
I've been going to All Star Cuts since they opened. I'm always welcomed with a smile and the upmost professionalism! My stylist, Paula, keeps up to date with colour trends and styles that way I know I'm getting the best care for my hair.
Great atmosphere, professional staff, great prices!! The versatile stylists give you what you ask for! Five Star results every time!! - Tanya B.
Emily did an awesome job with my nine year olds, Emma, "cut for cancer". She was so enjoyable for not only myself but my children as well!! Definitely my new go to stylist! Thanks again Em for making this experience more memorable! - Jamie L.
All Stars is a great place to go whether getting a cut, colour or updo. They have alway gone beyond my expectations. The staff is always friendly and makes you feel at home. I would recommend All Stars to anyone looking for a great experience and hairstyle. My stylist, Paula, always does a great job and makes sure you love the results. - Jenn B.